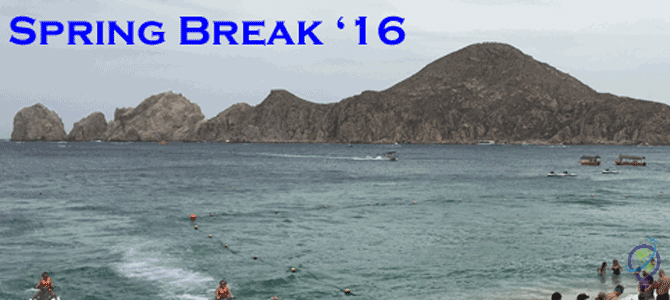 The Planning Begins
Our spring break cruise with Norwegian Cruise Lines (NCL) has come and gone and, unfortunately, the cruise itself has done nothing to change my previous review of that company.  NCL is quite simply the worst cruise line in my opinion, but more will follow in my trip report and review that is still in the works.  This particular blog is to talk about our travel preparations and financials.
I've done a past blog on "Cruising with Points" where I outlined the best strategy for reducing the cost of a cruise with loyalty points.  What I found was that the best method for us was to maximize spending on our Barclay's Arrival CC and then use those points earned for a travel credit towards our cruise purchase.  One gets $100 credit for every 10,000 points earned with a 5% point refund.  This is why the points used as shown in the table below was only 133,000 for a $1,400 credit or reduction to our cruise purchase price.  You just need to ensure you make your cruise purchase with your Barclay's Arrival credit card (which also earns you more points!)
The first step in our cruise planning was to find the best travel agency or company with the lowest prices and best service.  For cruises I first use Cruise Compete to have travel agencies submit their best packages and prices for the cruise we selected.  This may yield the company that you will use or, at the very minimum, give you a ball park idea of the price you should expect and packages that are available.  I'm always amazed at all the different incentives that are available from the different companies.  Be sure to use this to your advantage if checking multiple vendors.  This way you know exactly what extras to ask for when booking.  After this first step I look at the "Big Three" online travel companies of Travelocity, Expedia and Priceline.  Then I move on to Costco Travel, Vacations to Go and USAA Explore Cruise & Travel (only for USAA members).  We ultimately ended up going with Costco Travel after much angst (read previous review on NCL customer service).  Never pay Brochure Rates for any cruise as almost every booking can be found at a significant discount depending on your travel agency and their agreements with the cruise line.  Remember to use the cruise lines own web site pricing as your water mark for a good price.
Pricing
Our trip's final cost is below, but once again, it's important to note that "retail" price for a cruise is a bit subjective as they have what's called the Brochure Rate which is always higher than any price you will encounter when booking.  I think it can be compared to a hotel room's Rack Rate which no one ever actually pays, but it does define the maximum amount the hotel is allowed to charge.  For retail rates on a cruise I use the cruise lines website as my gauge.  Your goal should be to find a package (rate & incentives) better than you can obtain from going through the cruise line's web site.  It's usually not that hard to find a better package because all the travel agencies get volume discounts and compete through offering better incentives than their competition.
Spring Break Cruise '16 Pricing
Travel Expense
Retail
Points
Used
Savings
Our
Cost
Hilton Embassy Suites Night in Spokane
$ 234.56
Hilton Honors
40,000
$ 234.56
$ 0
American Airlines flights from GEG to LAX
$ 1,306.00
AAdvantage
125,000
$1,250.00
$ 56.00
Hilton Garden Inn Night in LA
$ 236.08
Hilton Honors
30,000
$ 236.08
$ 0
NCL Cruise
$ 6,981.87
Barclays Arrival Pts
133,000
$ 1,400.00
$5,581.87
TOTAL
$ 8,758.51
292,000
$ 3,120.64
$5,637.87
Flight Strategy
Since we live in a smaller market, it is often much cheaper for us to fly out of Spokane, WA versus Kalispell, MT.  It's a 3-4 hour drive, but sometimes worth the effort.  If the difference is small, we don't bother, but when our entire family of five is flying it is normally worth it.  For this trip, no reward seats were even available out of Glacier International Airport (FCA), but there were available out of Spokane (GEG) so it made the decision easy.  We drove over to Spokane the night before our flight and then stayed an extra night in LAX before flying back to allow for the extra drive time once landing in Spokane.  We did not want to be driving while tired so we ensured we left LAX early and landed in Spokane with plenty of daylight to drive back to Kalispell.
Conclusion
Our total savings using points for this spring break cruise came to 36%, which isn't that spectacular compared to our 65% discount on our Hawaii Spring Break, but still a significant savings for a cruise.  It could have been more if we had booked our cruise further in advance and I would have used my preferred cruise agency, USAA Explore Cruises & Travel.  We really didn't finally decide on this cruise until we were within 90 days of the sail date.  Don't do as we did, it will cost you money!  Our savings of $3,120.64 was still great and will extend our travel budget and allow for at least one, if not two additional trips down the road.
As always, happy brainstorming and safe travels!  If you enjoy this page, you can always support it by using our Amazon affiliate links.  Thanks for stopping by, all comments are welcomed.