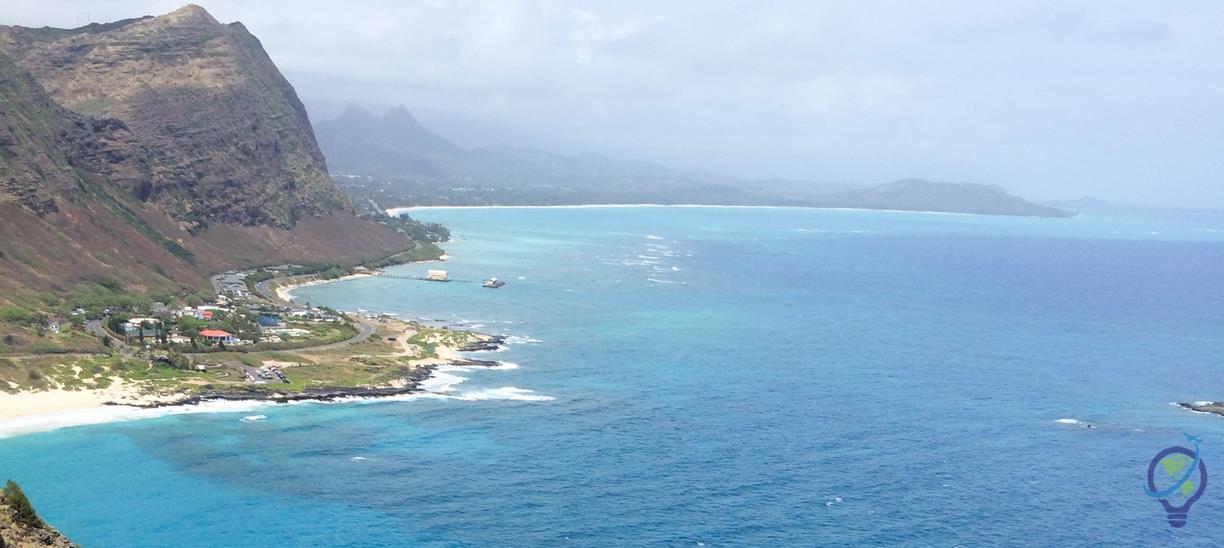 Let me start by giving credit and thanks to Avital Andrews from Smarter Travel for these great travel freebies. I always enjoy sharing information that I have found useful on to others, especially when it travel freebies and great deals.
A Free Hotel Night
Make your trip less spendy, and a bit longer, by finding hotels that offer a one-night-free deal. Keep an eye out and you'll notice these types of offerings popping up all over. A few that have crossed our radar recently include
Hotels currently offering a third night free include
To stay on top of these cost-slashing deals use a few key websites for help
This DealBase page
This Priceline page
This ILoveInns page. (This one is a gem as it lists more than 1,000 inns across the country that offer a "buy one night, get the second night free" deal for the price of a $15 voucher)
You can almost always get a late checkout for free. Just call the front desk the night before, or early the morning of your departure, and politely request a late checkout. Often they'll ask you what time you want to leave. Give them a reasonable answer—noon or 1:00 p.m.—and most of the time, the answer will be yes.
Free Admission to the National Parks
Help the national parks celebrate their centennial without spending a penny.
Free Theme Park Admission
Hotels that maintain good relationships with the theme parks they're close to are often able to include free tickets in their nightly rate.
Book the Hilton Orlando's "SeaWorld Kids Free Package," for example, to get a free child's admission to SeaWorld with each paid adult, a savings of $95 per kid. Stay five or more nights and the fifth night is free.
Legoland's Florida resort also offers a package that includes theme park tickets, while Universal's Orlando resort offers a four-night deal that throws in a three-day Park-to-Park ticket, plus breakfast and early park admission.
Over in Anaheim, the 39 hotels that have earned Disney's "Good Neighbor" designation all offer a deal that provides a theme park ticket for each guest on the reservation.
It's worth noting that at most amusement parks, including all of Disney's, children under age three get in free. On most airlines, kids fly free under age two. So, depending on where you live, calculate the sweet-spot date to treat your toddler to a magical day—for free.
Free (and Cheap) Transportation
Parking fees, cab costs, and gasoline stops add up quick, which is why it's smart to choose a hotel or outfitter that provides free transportation to the sights you want to see (not to mention your airport).
Free Classes
Often we travel to learn new things. But to ensure that the lessons you end up learning are more than incidental, do a bit of upfront research to find expert-taught classes for free.
Guests of Los Suenos Marriott in Costa Rica get to attend an hour-long Spanish class every day at 2:00 p.m. The classroom isn't so bad, either—the language instructor imparts her knowledge poolside, overlooking palm trees and the ocean.
In Tahoe City, Tahoe Cross Country offers free and cheap lessons for beginner and intermediate skiers, and for those who want to learn cross-country methods.
But your best bet for getting free enlightenment during a vacation is onboard cruises, which are known for enlisting experts who carry forth to passengers on topics ranging from astronomy to history to zoology to cooking to photography. Hurtigruten's Canada trips are good examples of this, as is Seabourn's Antarctica itinerary and Silversea's culinary voyages.
Free Gear Rental
No traveler wants to buy or lug around heavy or expensive equipment, even if it enables more adventure. Devotees of traveling light should instead look for hotels and operators that let them borrow gear, gratis.
The Costa Rica Marriott San Jose, for one, outfits its guests with a waterproof GoPro Hero4 camera during their stay at the resort, which sits in a 1,100-acre rainforest along the Pacific Ocean. Once you've got your footage, the Marriott encourages you to share it with the company via social media for a chance to be featured online and on guestroom TVs.
Crystal Cruises' new Esprit vessel outfits its water-loving passengers to the max: Aboard, and free of cost to use, is snorkel and scuba gear, four eight-passenger Zodiacs, jet skis, water skis, wakeboards, kayaks—even a two-person submarine.
Some hotels provide guests with free bike rentals—a few properties we know of that do so include Portland's Hotel Rose, Madrid's First Petit Palace Italia Hotel, Napa'sHotel Yountville, and Honolulu's Kahala Resort.
Free Stopovers
Expert travelers know how to spend a day or two in a city that's far from home and not have to pay for it. You can do this, too. Time your layover right and if you're flying from, say, Los Angeles to Tel Aviv on British Airways, you'll get to enjoy enough hours in London on each leg of your trip to feed Piccadilly Square's pigeons, fill yourself on roasted nuts from street vendors, ride a double decker, and wave to Big Ben. When you book your ticket online, the airline gives you the option to break up your trip with stopovers. Click "yes" and a daylong stop gets built into your itinerary at no extra charge. The trick is to make your final destination far enough from the U.S., that usually means Asia, Africa, or Australia—that it warrants a stopover somewhere good. But British Airways isn't the only airline offering this see-a-city-free setup. Other carriers known for excellent stopover options include Icelandair, Japan Airlines, Emirates, and Hawaiian Airlines ($60).
Free Shore Excursions
Call them "included" or call them "free," but choose your cruise itinerary correctly and extracurricular activities at your destinations won't cost you a dime extra than kicking around port.
Regent Seven Seas Cruises never charges for shore excursions, regardless of destination, date, or how many off-boat adventures you choose to have.
Norwegian is offering a limited-time deal that allows passengers to choose either free shore excursions, free unlimited drinks, free specialty dining, or free Wi-Fi—or get all four options for free if you book a Haven or Suite stateroom.
Silversea is now offering free shore excursions and Wi-Fi on every voyage in every port of call on all Mediterranean voyages.
Many of Crystal Yacht Cruises' "Adventures Ashore" are complimentary, including at least one no-cost excursion in every port on every itinerary the company's new Esprit yacht offers, such as hiking and rafting Greece's Acheron River, ziplining the forests of the Seychelles, and touring Slovenia's medieval capital city.
Free Food and Drink
There may not be such a thing as a free lunch, but free breakfasts and happy hours abound.
Free Premium Amenities
Granted, the types of people who splurge on the first-class service and accommodations that'll land you free premium amenities are probably not the same people who read "best travel freebies" stories like this. Still, these upscale freebies are fun to know about and give us something to aspire to.
At Mexico's five-diamond Grand Velas Resorts, VIPs who book a stay in the properties' Presidential, Family, or Grand Class suites get a handmade sunhat worth $60 to use during the vacation and then to take home.
Those who book a first- or business-class ticket on Emirates get a Bvlgari amenity kit in a custom-designed case—leather for men, satin for women. They're filled with exclusive Italian-made products, including Bvlgari's Red Tea fragrance spray. (Flying coach? Emirates promises new amenity kits for economy-class passengers soon.)
And though JetBlue is known for being a budget carrier, its Mint program is what the company's publicists call "the airline's refreshing take on a premium experience." This winter, JetBlue's Mint flyers get a free present from GiftEffect—choose from a lifetime membership to Blind Barber, free classes at YogaWorks, a round of drinks from Reserve, and other attractive options. Plus, each Mint passenger also gets a Birchbox amenity kit stuffed with on-trend grooming and beauty goodies.
I hope you can take advantage of at least a few of these freebies. I know we already have a night booked at the Embassy Suites near LAX that is free with HiltonHonors points and will include breakfast, drinks and shuttle to LAX in the morning for our flight at no additional charge. It's a pretty good deal for free!
As always, happy brainstorming and safe travels. If you find the information on this site useful its always appreciated when you use our Amazon Affiliate links when shopping at their site.