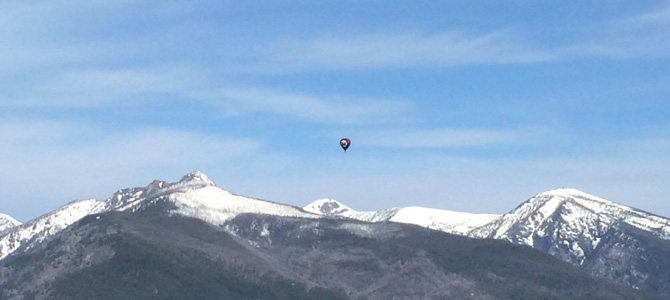 By Jon Mohatt (Aka Travel Brainstorm)
Once our lodging in Hawaii was secured it was time to continue our Hawaii travel plans and find our flights.  My advice on finding award flights is to start as soon as award seats are available via the airlines web sites, but that is exactly what I did not do so in this case do not follow my example, but rather, do as I recommend. We had plenty of reasons why we didn't start looking for our seats earlier, like not knowing where we wanted to go, but I should have still started sooner than we did which was only about three months out. We were literally changing where we were going to go right up until Christmas (12/14). Below is a chart (as of 2014) of when the airlines begin making their award seats available. As you can see, most are just under a year out so starting three months out definitely put us at a disadvantage.
As I suggest in my Beginner Budget Travel Guide, the first step one needs to perform when searching for flights is to find out which airlines fly from your preferred departure airport to your destination. While doing this you will also get a look at who is currently charging the most for their routes. I explain this process in my post "Determine Your Goal and Concentrate Your Efforts" (Hint: Use Kayak). My results for Spokane (GEG) to Honolulu (HLN) are below:
From these results I found that the best airline would most likely be Alaska Air as they had the lowest prices. My preferred airline, United, was the most expensive, so if award tickets were not available, they would probably be off the list. It didn't take me long to find out that very few award seat options were open to me and the ones that were available required more points than I had available or did not have five available, so it was on to Plan B. I decided to use the tips I gave in my blog entry "10 Travel Tips Worth Reading" to find the lowest priced tickets I could via the Ultimate Rewards travel search engine and use the UR points I had in my account to reduce my out-of-pocket expense as much as possible. I didn't have much flexibility with my dates unless I wanted to cut our week in Hawaii short (not an option) so I found the best I could for a Saturday to Saturday stay. The lodging we obtained (Hawaii Travel Plans (Part I – Lodging) was also for a Saturday to Saturday stay so we didn't want to lose out on any of our resort nights, so the best I could find was tickets for $838.00 each, OUCH! This made for a total cost for the five of us a whopping $4,190.00! I almost choked using all my UR points to reduce my out-of-pocket to $1,253.78, but I had no choice as the family had made their choice and I was determined to make it happen. I know, I can hear the hue and cry of all the point experts now, "You did what? That's a terrible use of your 234,897 UR points!" and all I can do is agree. It slays me to use my points like this, but at least I'm saving $2,936.22 (1.25 cents per UR point). Of course, if you want to get technical, I earned (1254 x 2) 2508 UR points for the travel purchase of the tickets as I used my Chase Ink credit card for the purchase so it actually only cost me 232,389 points for the $2,936.22 savings (1.26 cents per UR point). But who's getting technical?
I used to fly United Airlines almost exclusively and had managed to hold on to Premiere Gold status so I quickly asked Alaska Air for a status match so that, if approved, I would have MVP Gold status with Alaska Air before our flight. The steps to do so were quite easy.
1 – E-mail elite.flyer@alaskaair.com with your status match request
2 – Provide them copies of your current elite card (both sides), an e-statement with your current status, and your driver's license
3 – Wait 2-4 weeks for their response
I did all of the above and was approved! I then went online to my Alaska Air Mileage Plan account to associate my flight reservations booked above and changed all of our seat assignments to premiere seats which put us in the front of the plane and all together. Exit row was not an option flying with young kids as we did not want to split up the family. Without this status I may not have been able to get all five of us together for all segments of our journey. MVP Gold status also allows us to have up to two free checked bags per guest for a potential $250.00 in savings if we all packed two checked bags. Most likely we will each only have one, but that still saves us an additional $125.00.
As always, happy brainstorming and safe travels!
Be sure to sign up to be notified of future blogs posts (top of right sidebar), "Like" us on Facebook and check out all my travel reviews on TripAdvisor, just search for "TravelBrainstorm" (one word)!